Restaurant decor of SPIEF'17
For the St. Petersburg International Economic Forum 2017 we have developed a design for the restaurant area. We converted the huge empty pavilion of the Expoforum into a cozy St. Petersburg street.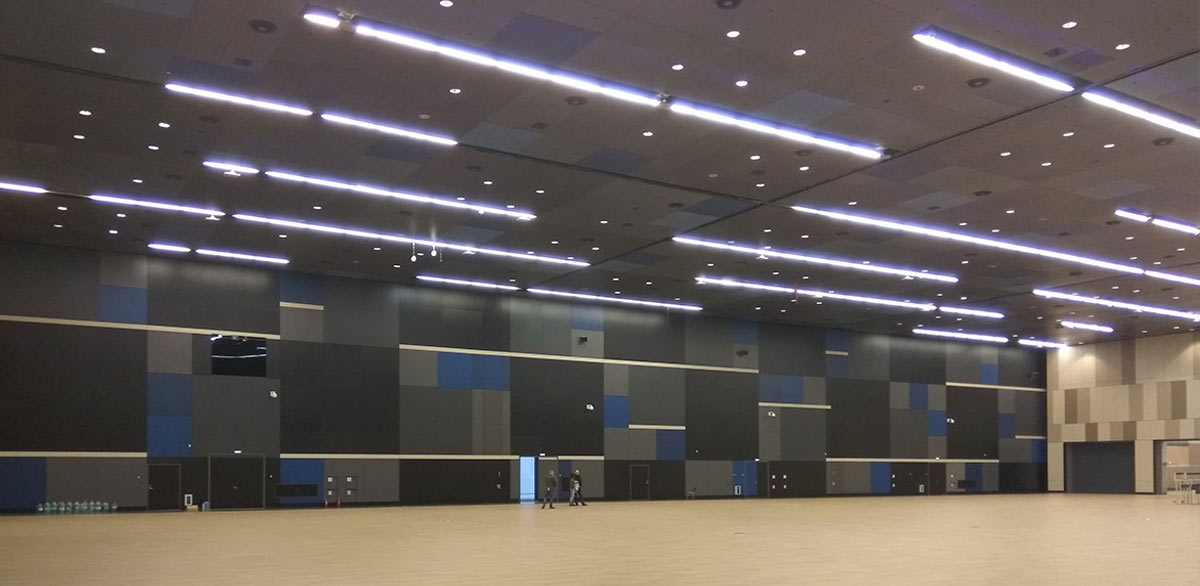 This is what the pavilion looks like without decoration
Only 3 weeks of design development and the pavilion looks completely different — it has become really cozy here, and zoning adds the feeling of a street restaurant in such a european city as St. Petersburg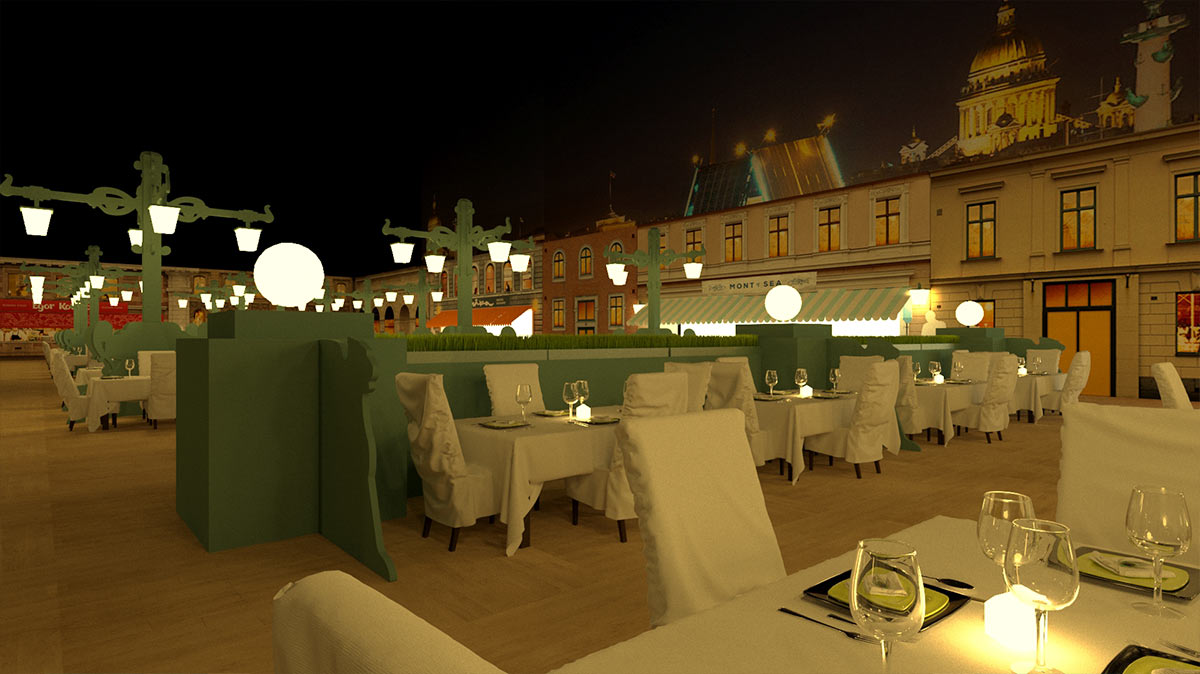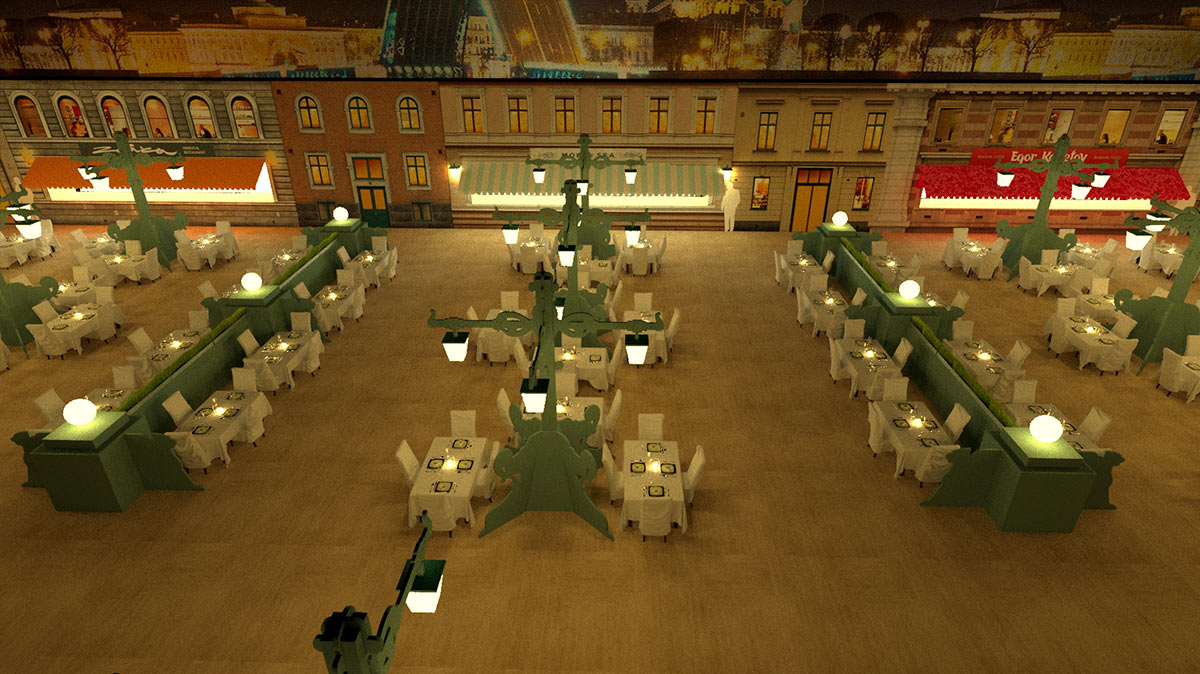 The huge area of ​​the restaurant no longer felt so deserted
We have developed not only the design of houses for the whole street, we have carefully worked out the seating arrangement so that every visitor to the restaurant area feels comfortable.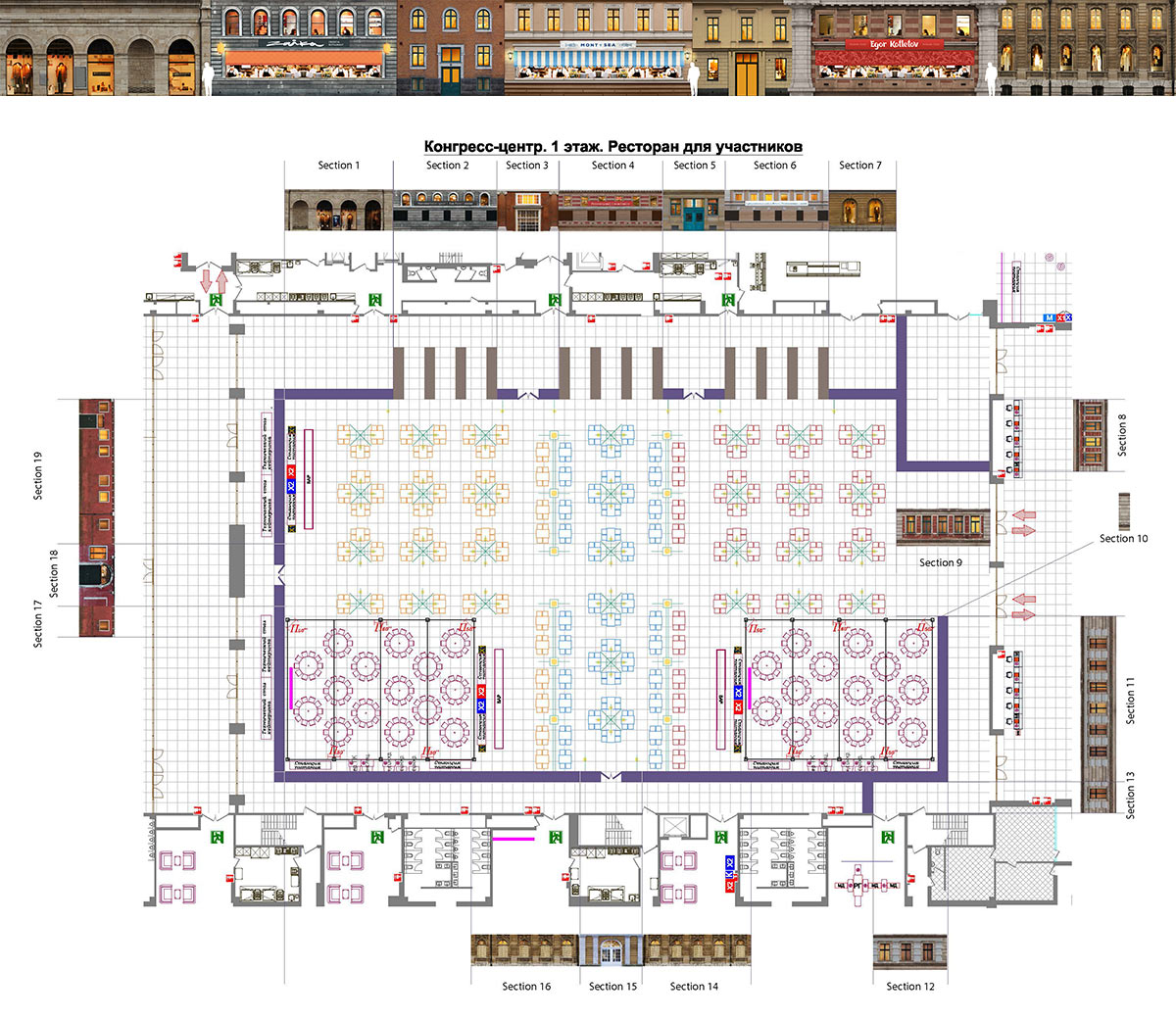 Our special pride is street lamps design. Our art director Vova Osokin came up with the design, drew, and then drew a construct for lamps in such a way that they could be assembled in a matter of minutes from plywood parts.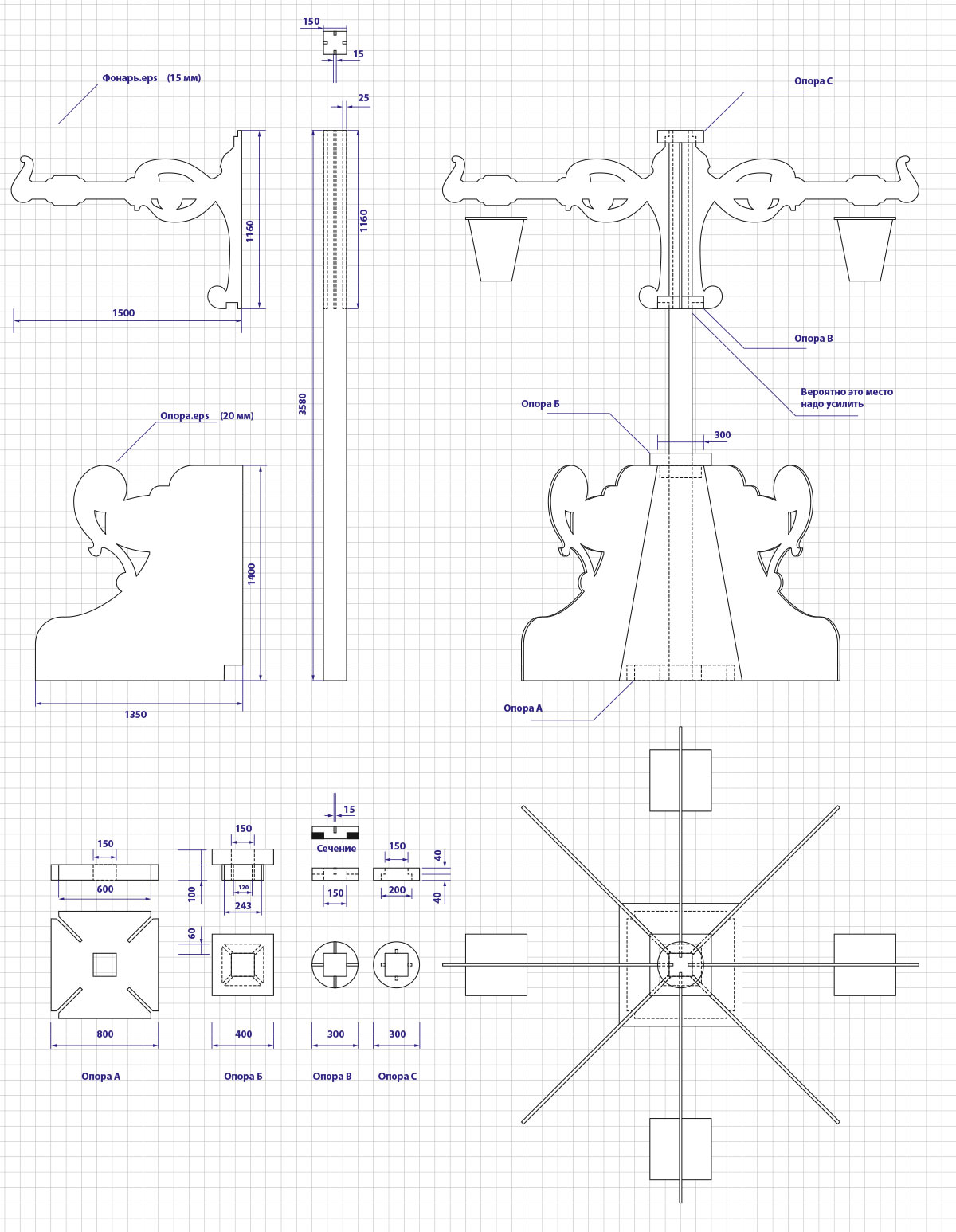 This is how the drawing of the street lamps looked like

And this is a color solutions plan for painting plywood parts
This was our first design of the restaurant area for SPIEF. Our cooperation with Roscongress continues. Since then, we have worked on the design of the restaurant group for SPIEF'18, SPIEF'19, SPIEF'21 and SPIEF'22.