This is the third calendar in a row we've done for Marvel. That year we hit the strings and went all out. And yes, this calendar is not to be used for its intended purpose! Traditionally in addition to the large format wall calendar, we have developed a trio, as well as the concept and implementation of gifts and packaging.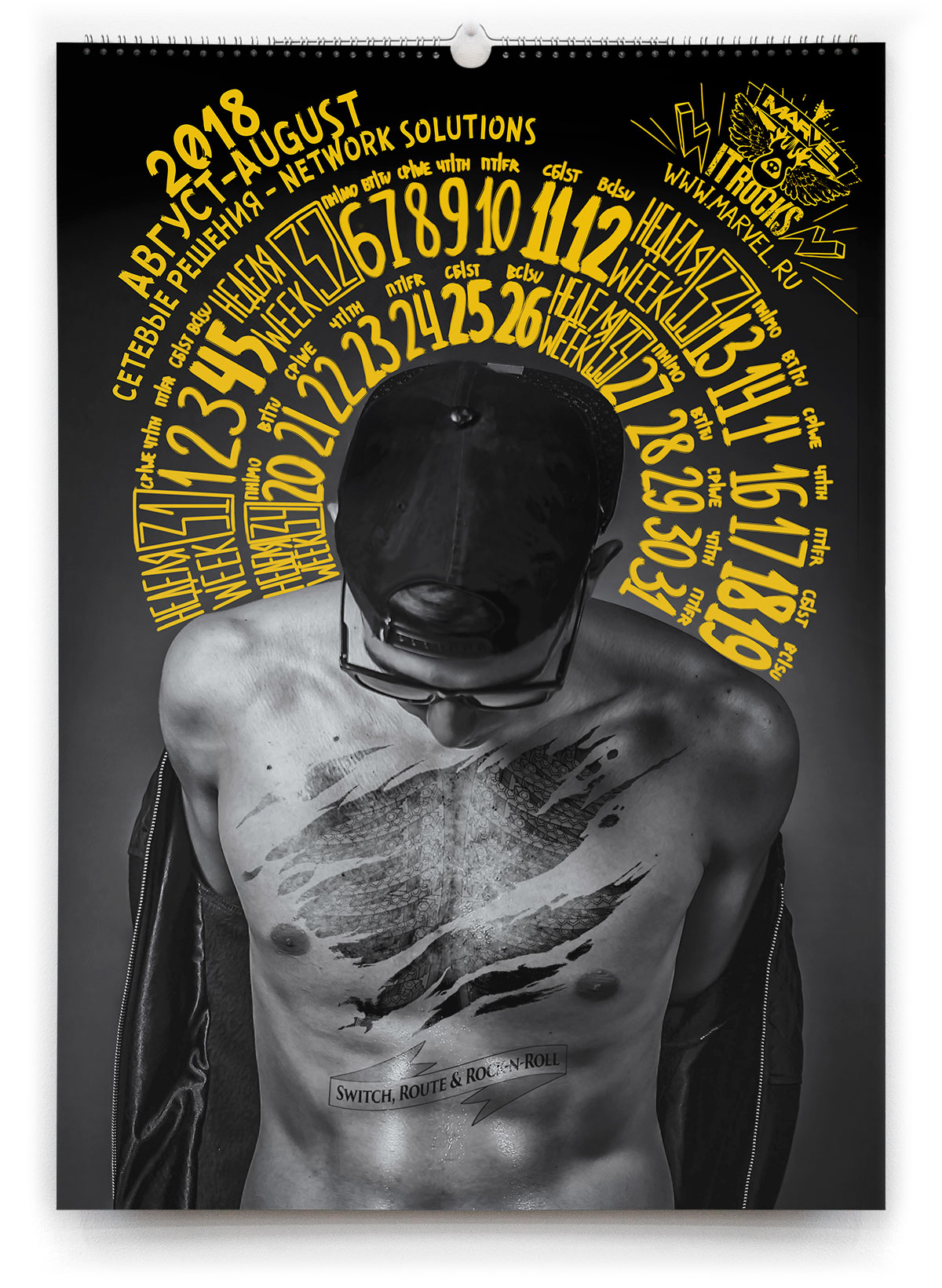 Cool concept for a tattoo in our opinion
Below you can see the rest of the calendar pages. The stories were chosen for a reason. In each picture you can see the commodity items that Marvel Distribution has.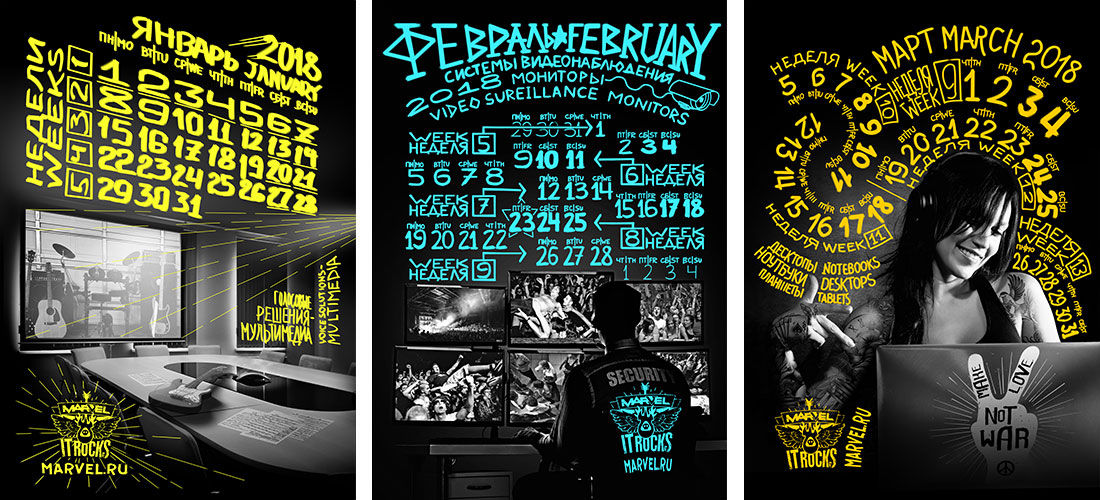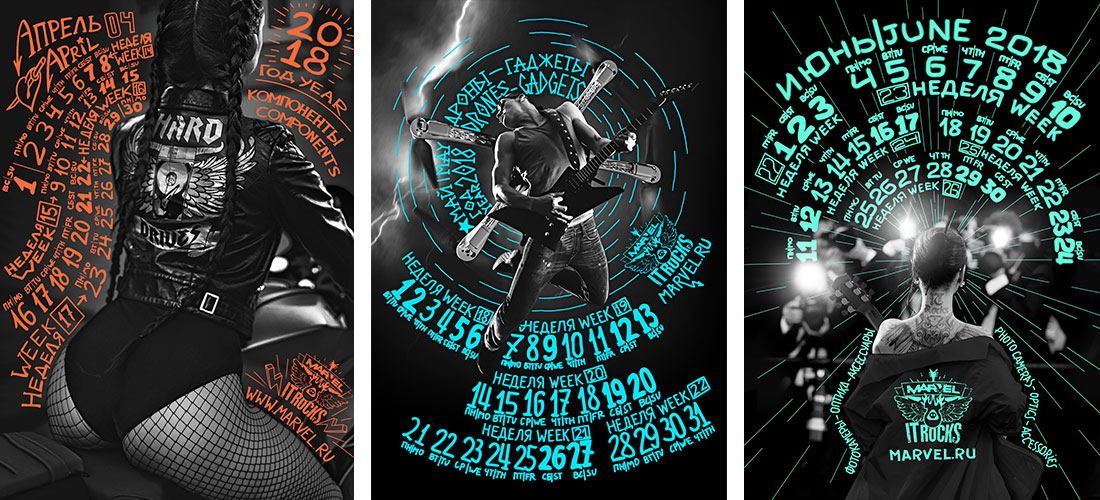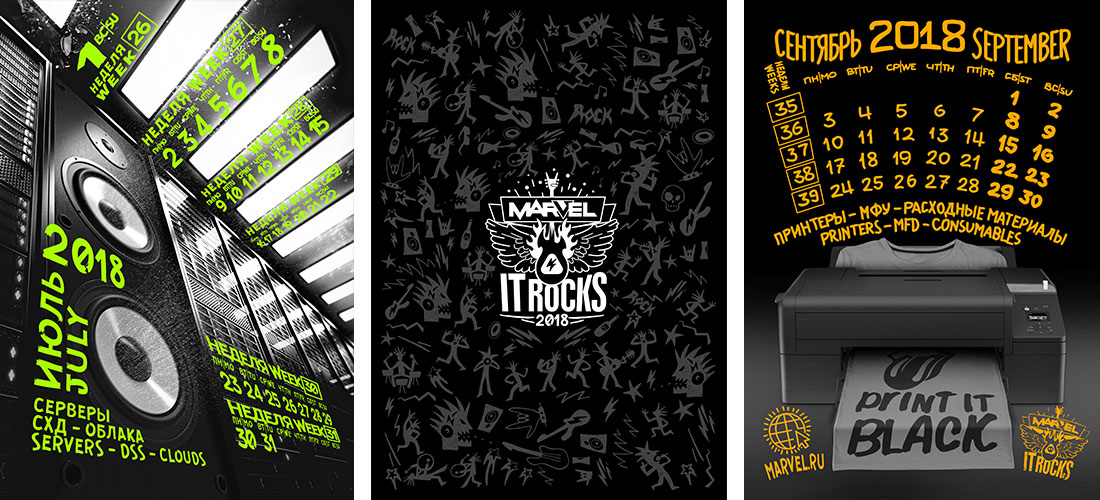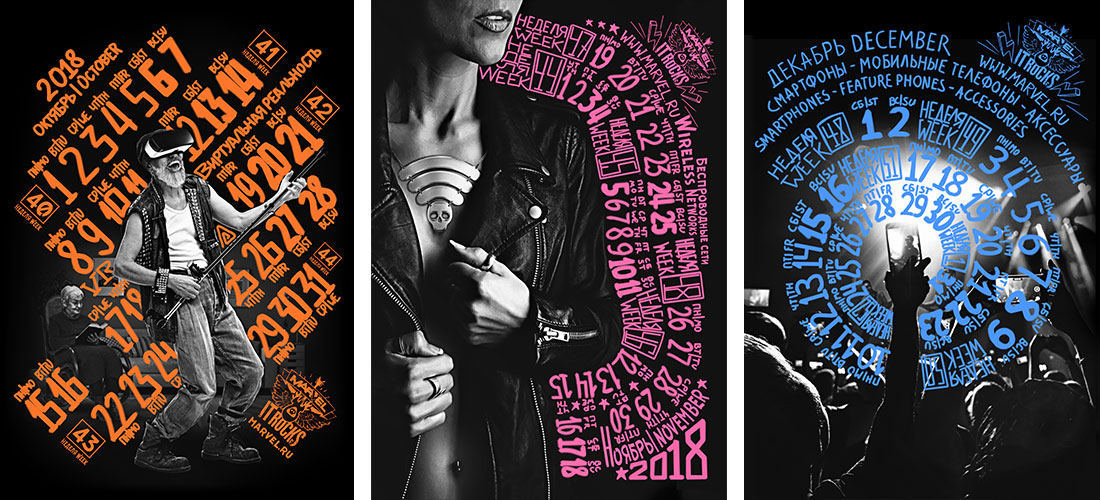 This is the case when the numeral from a utilitarian element becomes a design element
As always in addition to the calendar we have developed the concept of gifts for the partners of the company. As always, Marvel gave away a lot of cool stuff, and we debeloped the packaging design for it.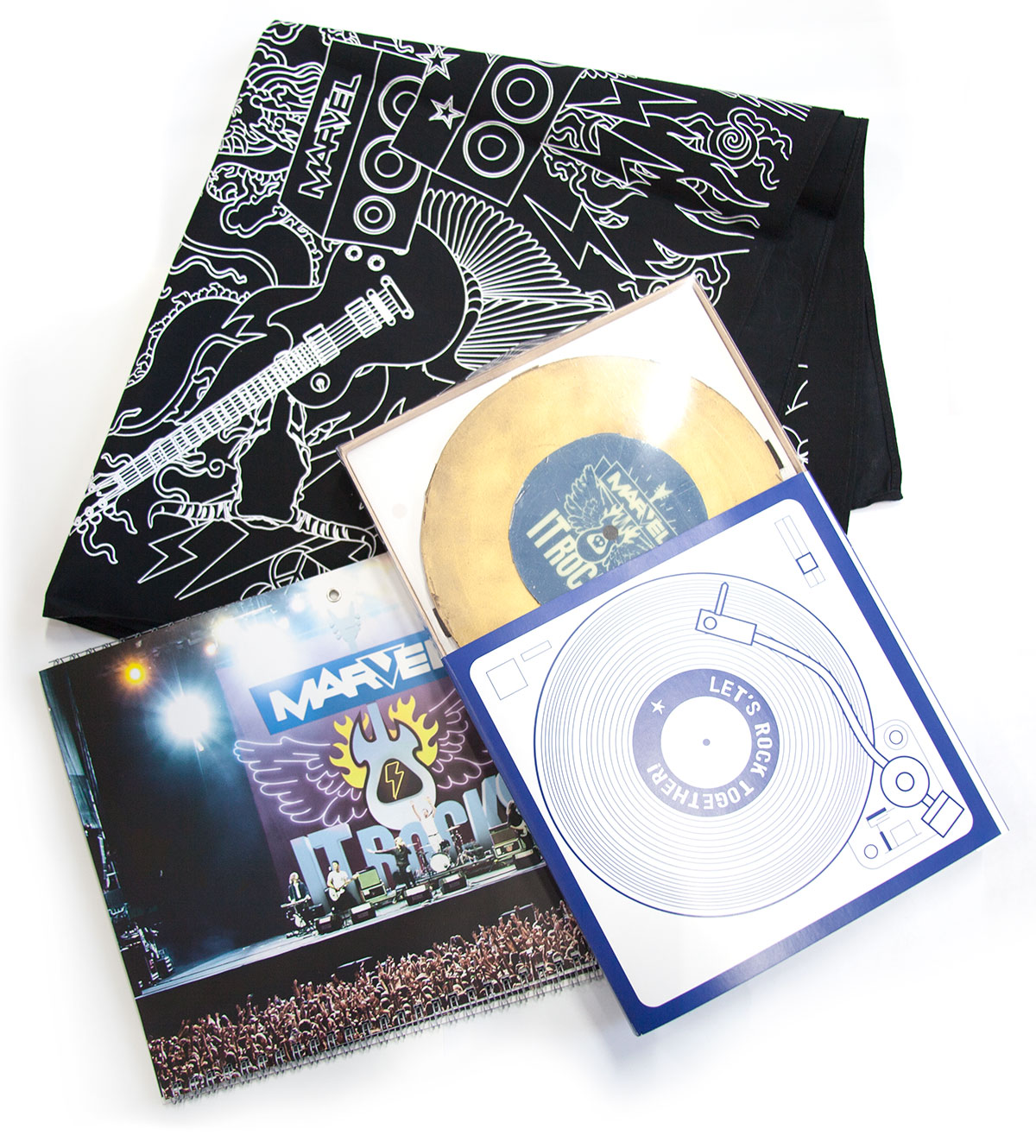 Have you ever tried a chocolate music record?