For the new tenderizer (meat softener) from a local manufacturer, we have created not only an interesting name PERFOMEAT, but also a bright packaging that immediately tells everything about the product.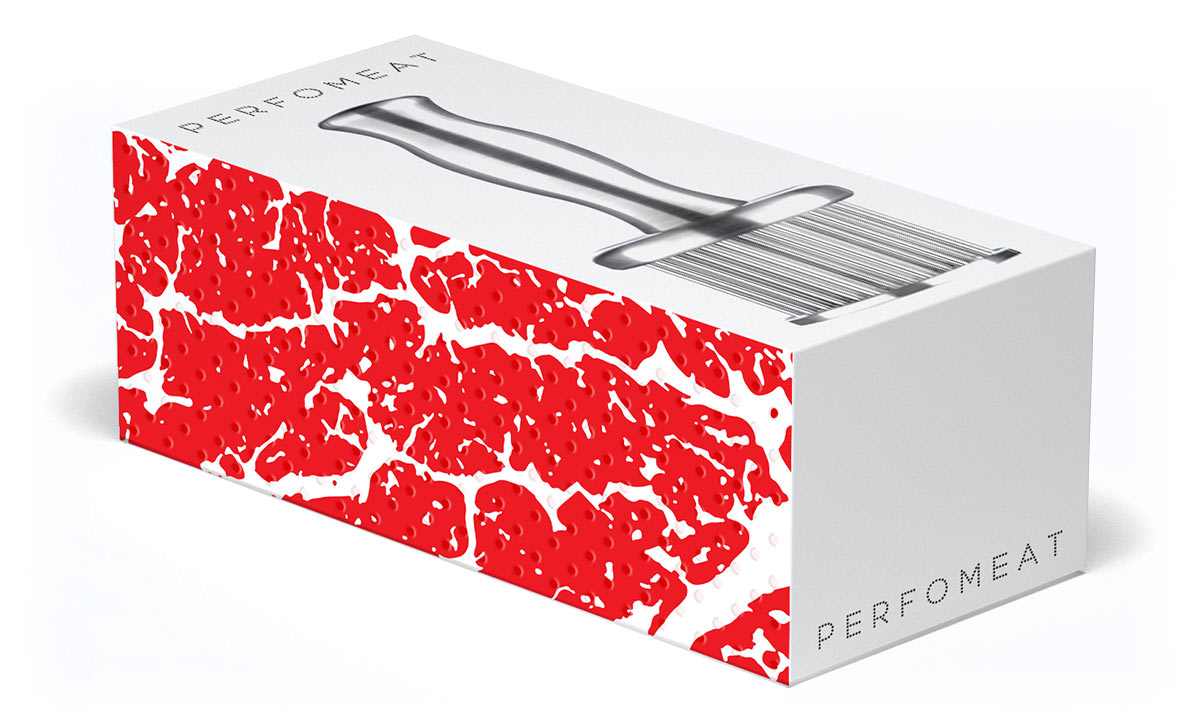 The name and its spelling immediately expressively describe what the tenderizer is for.
The packaging design brief required us to create a premium box («Let's do it like an iPhone») to make this cool steel appliance a great gift for meat lovers. Also the client did not want to make separate inserts with instructions inside the box, so we placed the user manual on the back of the box.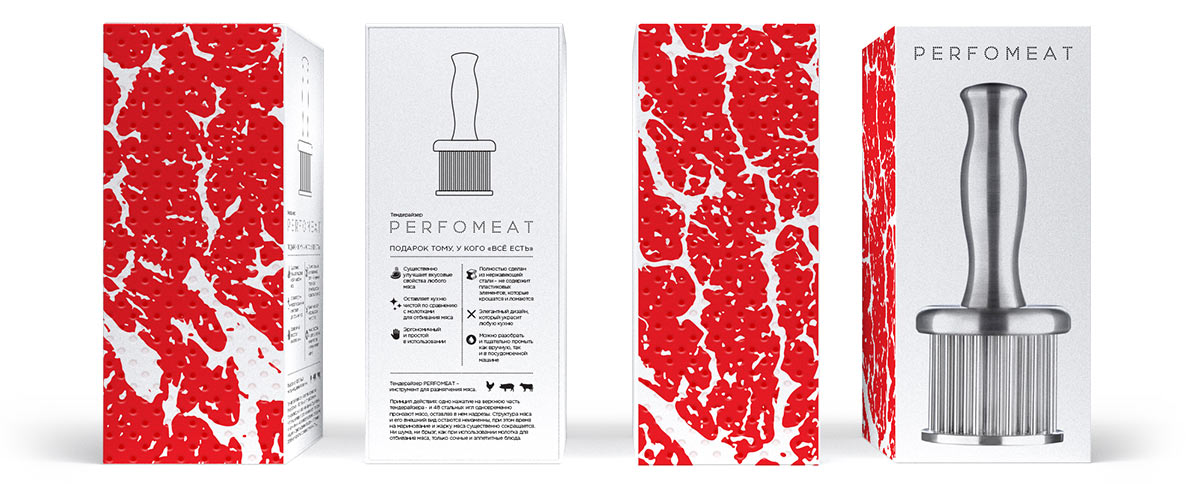 Perfomeat is good from all sides, isn't it?