Pearl Plaza shopping mall
Our team has a long history with the shopping center «Pearl Plaza». It all started when our creative director Lisa Osokina, as part of the working group of the agency «SPN Ogilvy» (now «SPN Communications»), was the director of the laying of the first stone during the construction of this mall.
Much later, having become an independent company, the Osoka branding agency won the tender for the design of communications within the mall and was the only contractor for a year and a half. If several agencies were engaged in communication for outdoor advertising, then all internal materials were developed only by us.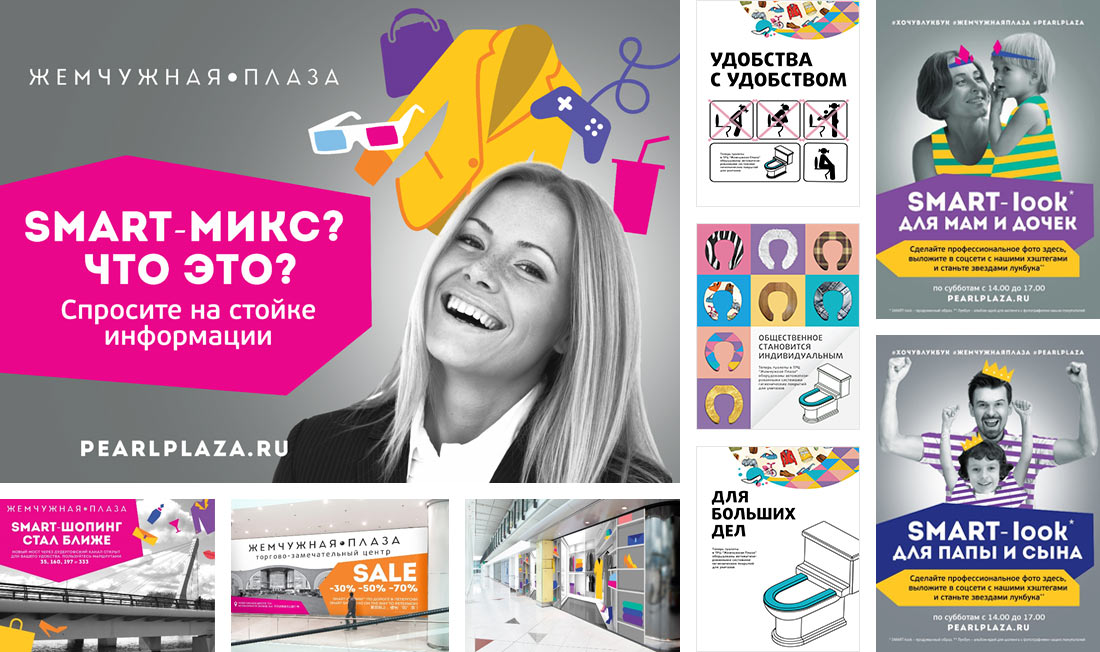 We developed our own design and adapted the concepts of other contractors for internal use
We also developed design for promotional campaigns. In this case, the creative was developed by the contractor responsible for the promotion, and we developed a striking design and its adaptation to various media.

Before the Summer Olympics in Rome, our partners developed interesting mechanics, and we developed a huge number of different materials for its implementation.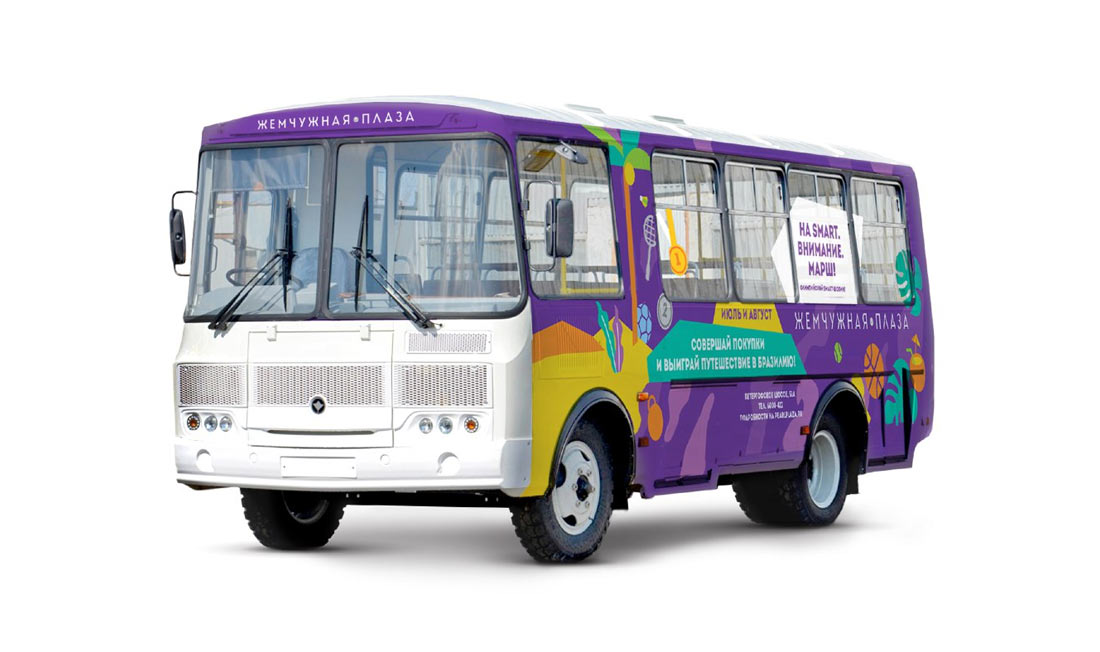 The buses were especially cool. The whole city was full of advertisements for the holiday.
An important element of the interior design of the shopping complex is a united visual style of communication. A special place here is occupied by informational announcements that should not be missed.

This is how, creatively and stylishly, the simplest information signs inside the complex were designed. 1 pic: «I'll wait for you here.» Your pram
2 pic: «We need your clothes!» cloakroom staff on the -1st floor
3 pic: Dump the excess in a minute. There is a cloakroom on the -1st floor
For festivals held by the Pearl Plaza team itself we developed beautiful and bright promotional materials that were located not only inside the mall, but also on information boards, as well as public transport stops in the area of ​​the mall.

It looks tasty, ha?
When designing for the big promotions we were subcontracted, working not directly with the marketing of the mall, but with agencies (in this case, the ObCom agency) that handled the promotion. In general, our cooperation was very productive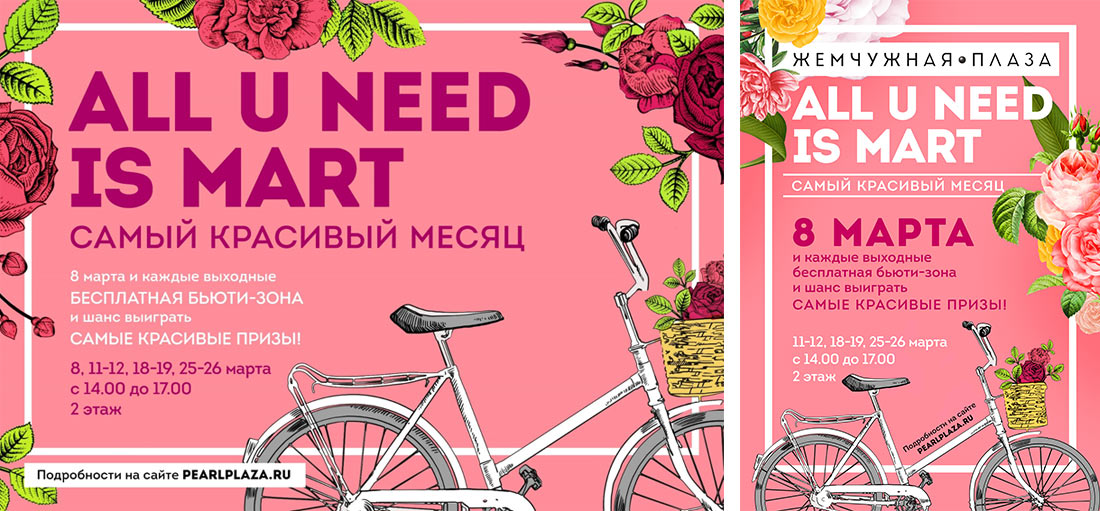 The spring promotion turned out to be very gentle and stylish
For the mall in a year and a half we managed to do a lot. The main thing is that we managed to develop a unified style of communication, which looked organic and recognizable on each specific media. This is how internal communication should be, creating a convenient and understandable system of interaction with customers.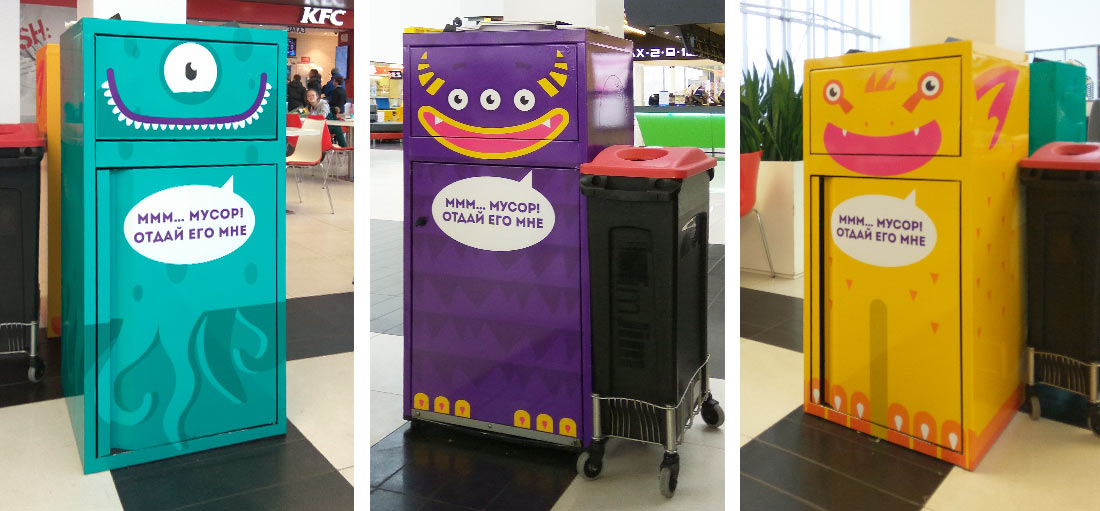 Even the trash comtainers in the restaurant area can be beautiful if you ask us to work on it.
Sign: «mmm… trash! give it to me»