For IT distributor Marvel Distributions, we've created the most unusual annual report we've ever done. We thank the company's marketing team for embarking on this adventure with us.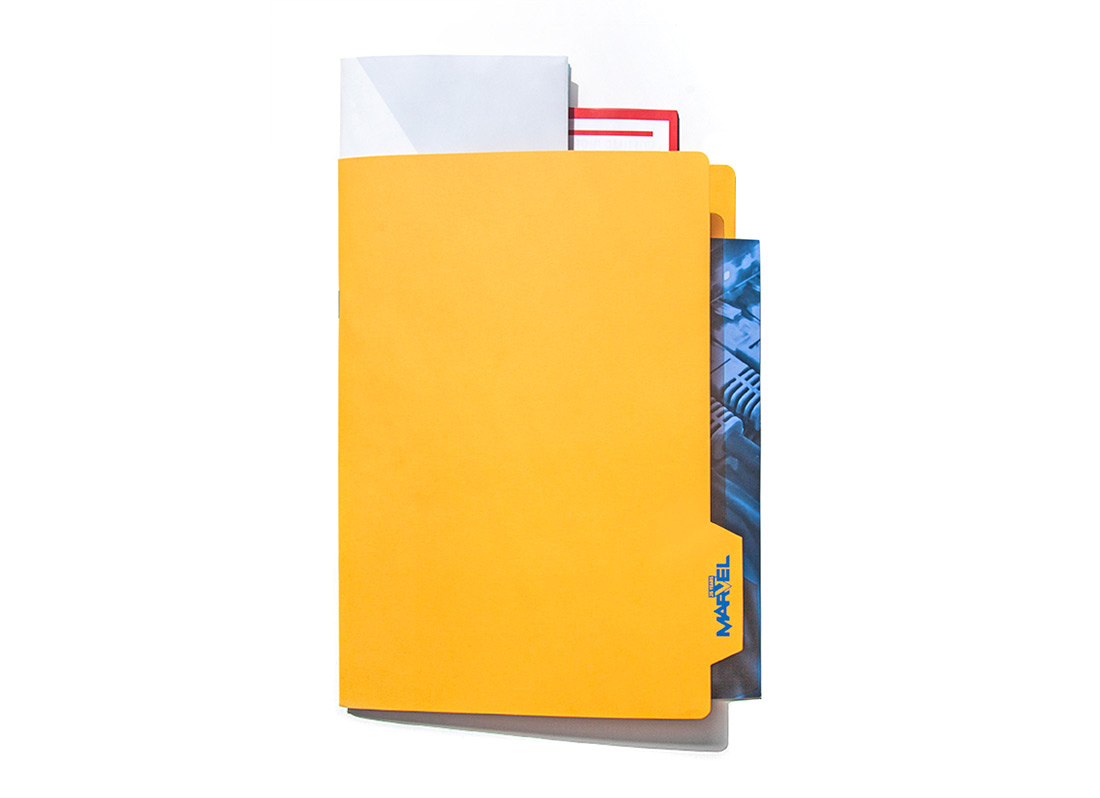 Cover of the annual report

The design is made as if various materials are enclosed in a yellow corporate folder: photographs, brochures, booklets and leaflets, posters of various sizes folded 4 times and so on.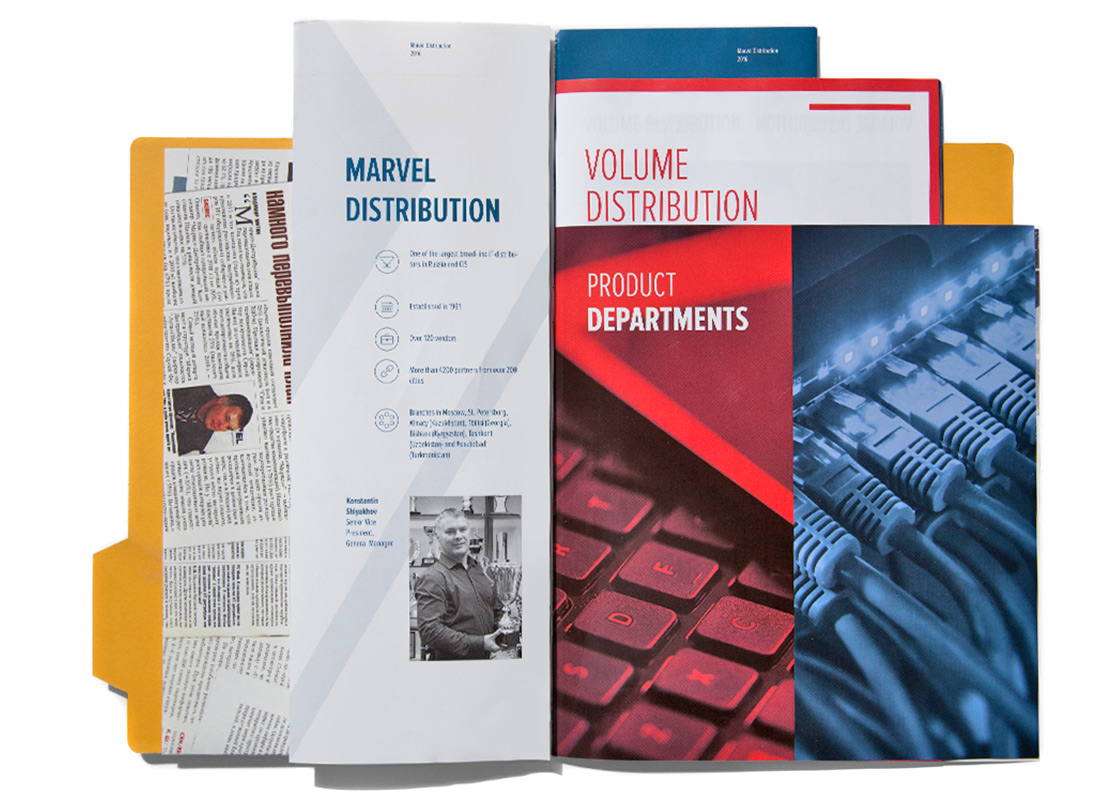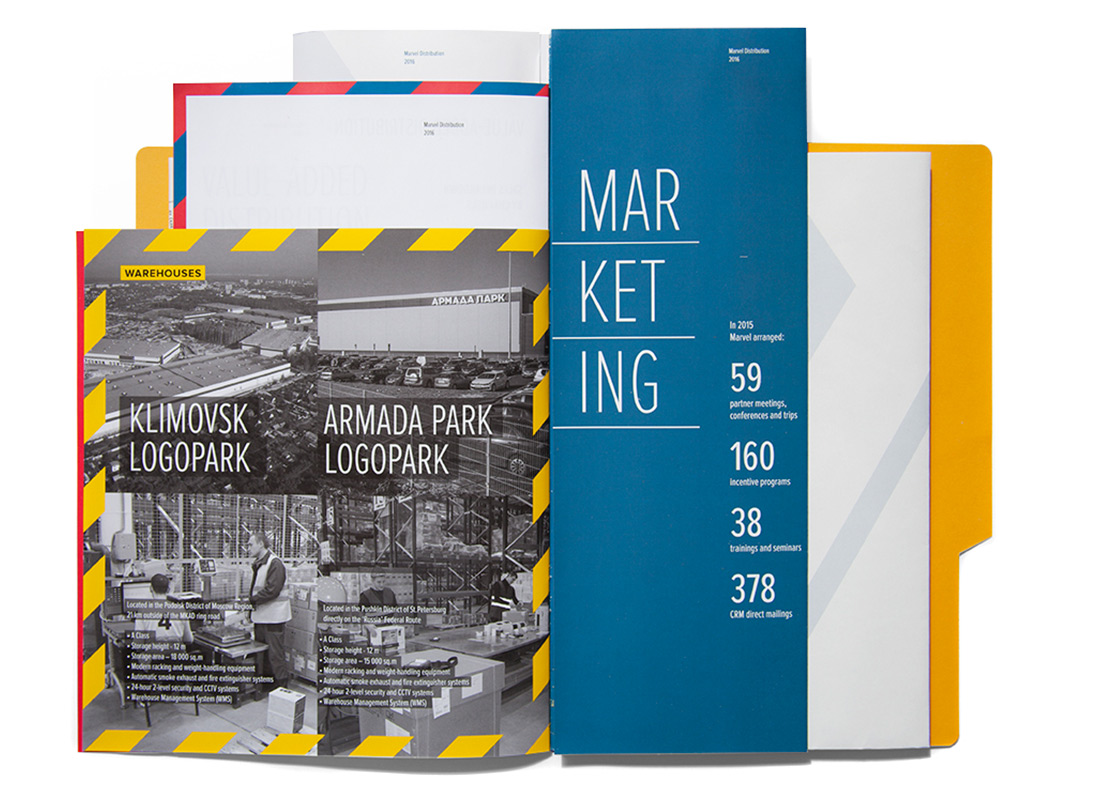 In fact all these materials are printed and cut down so that they «sit» on 2 paper clips. It was not an easy task, requiring the use of even engineering. Together with the client we worked on mockups to understand how to put it all together. It turned out very well!