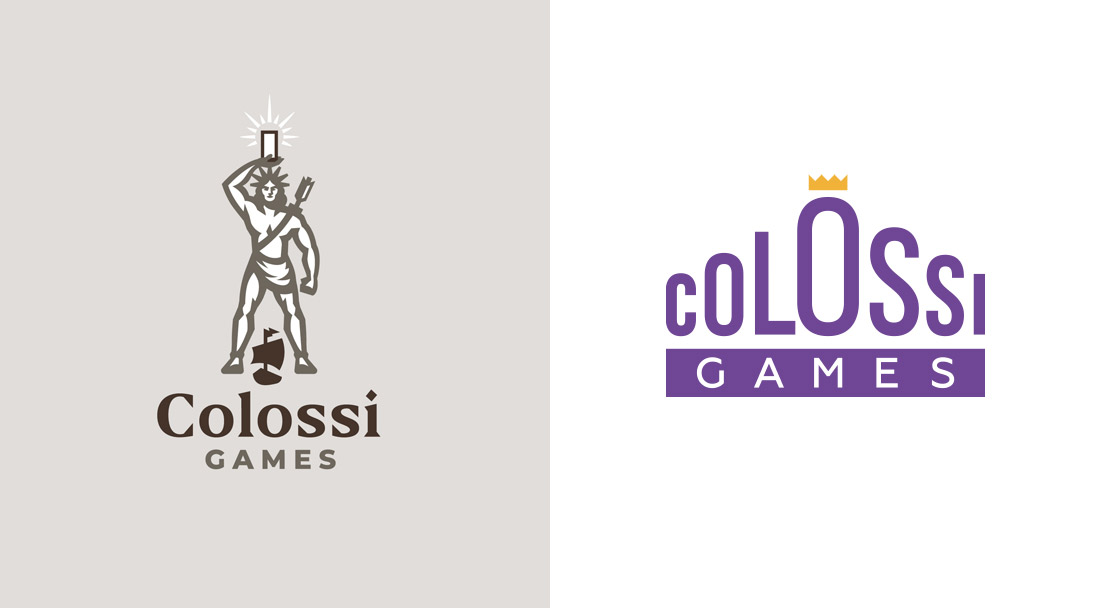 The rebranding had several tasks:
Make the image of the company more dynamic, modern and bright

Help with attracting new partners by showing them a solid concept, a clear strategy, as well as reliability and commitment to new heights

Help with attracting new employees, with «visualization» of corporate culture with the help of pictures and colors, so that from the first contact with the brand the guys have a feeling of belonging to a modern, bright, interesting and developing project.
Philosophy of the new logo
The logo concept is based on three components: growth, leadership and stability. Growth is reflected through the dynamic aspiration of the letters to the central «O». The crown serves not only as a symbol of leadership, but also acts as an accent, thereby simplifying the pronunciation of the word Colossi. The word Games is located at the base for a reason. It is the area in the company is the expert in, the basis on which everything is built.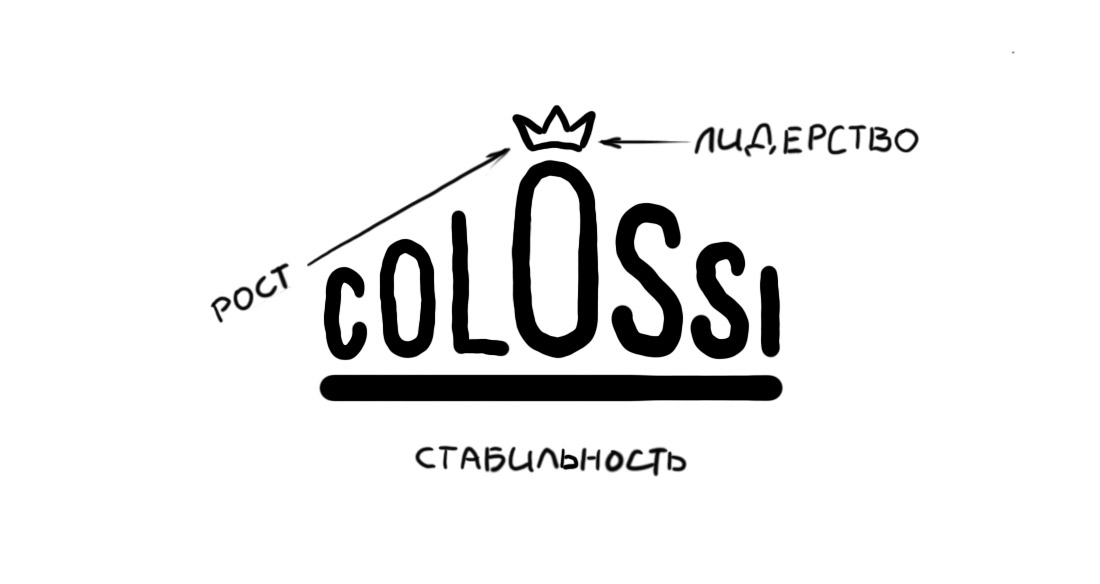 About shape, color and pattern
The logo is inscribed in an isosceles triangle — a stable, regular and stable figure. The main color used is purple, a symbol of wisdom, knowledge and confidence. The pattern is created from style-forming elements: the letter «C», crowns, enlarged letters «O»