Beer Manufacturers Association identity
In April 2020 the new Association of Beer Manufacturers was founded. The new Association was formed by three companies: AB InBev Efes, Baltika (Carlsberg Group) and HEINEKEN, which left the Brewers' Union in February of this year. The design of the logo and corporate identity was entrusted to the branding agency Osoka.
The main task of creating a logo for the new association was to develop a laconic, rather strict, but at the same time very speaking image. We wanted the brand to look modern and minimalistic, at the same time talking about the connection with the industry, and at the same time stylistically different from all the market players.
The deadline was very tight, so we got right down to business and in 2 days offered several logo options to choose from.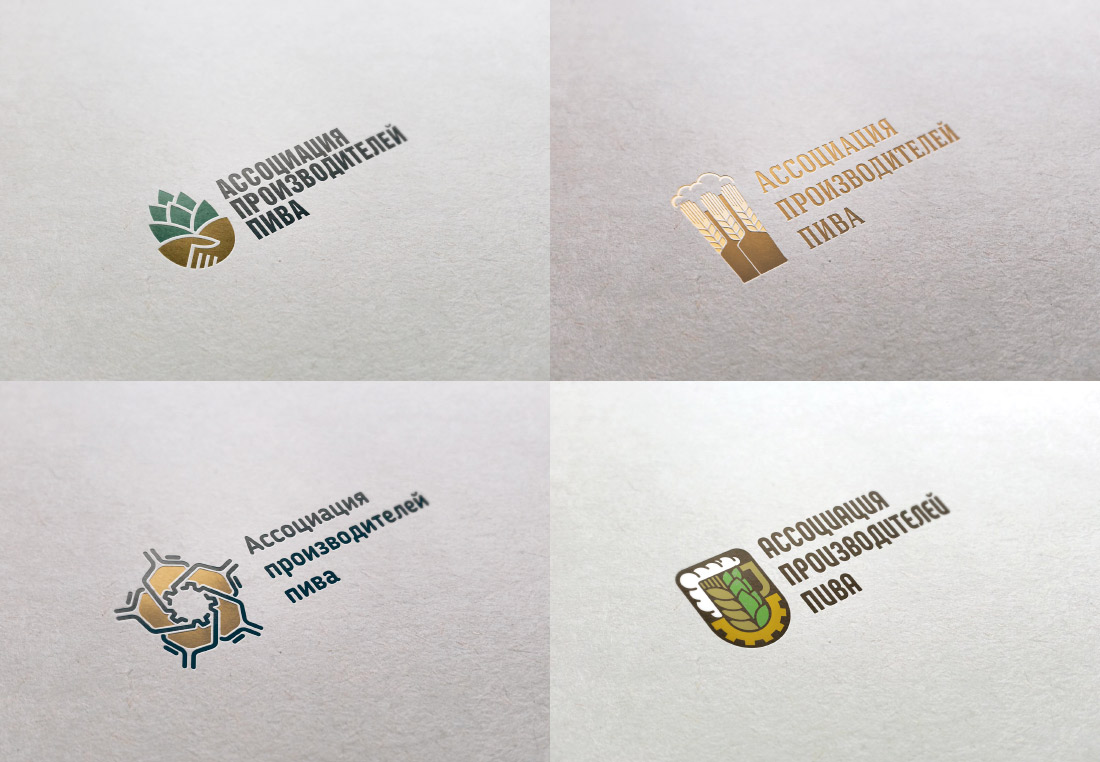 At the same time an image was invented in which several symbols were combined. The spike in the sign symbolizes the basic ingredients for the production of good beer. Its quality is the most important criterion for the final consumer, which is symbolized by the glass on the left side of the sign. Together, the symbols form a palm, which represents unity, partnership and trust, as well as protection of the interests of the industry. This version was chosen as a result

Also for the brand was developed a user-friendly little brand book, which regulates the basic rules for the use of corporate identity.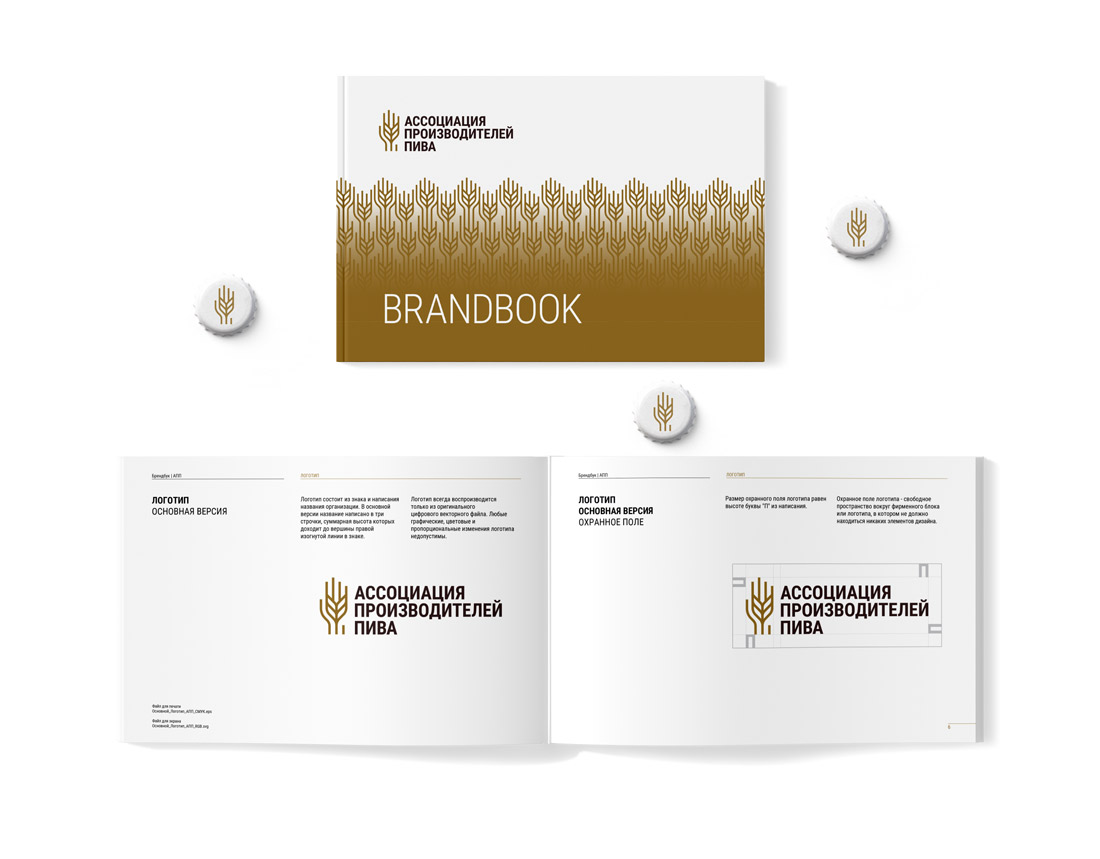 The main element of the style-forming graphics is a pattern assembled from a multitude of trademarks. Together they can form both an endless field and a multitude of raised hands symbolizing unanimity. And if the signature pattern is used with a gradient background, it becomes similar to a glass of beer.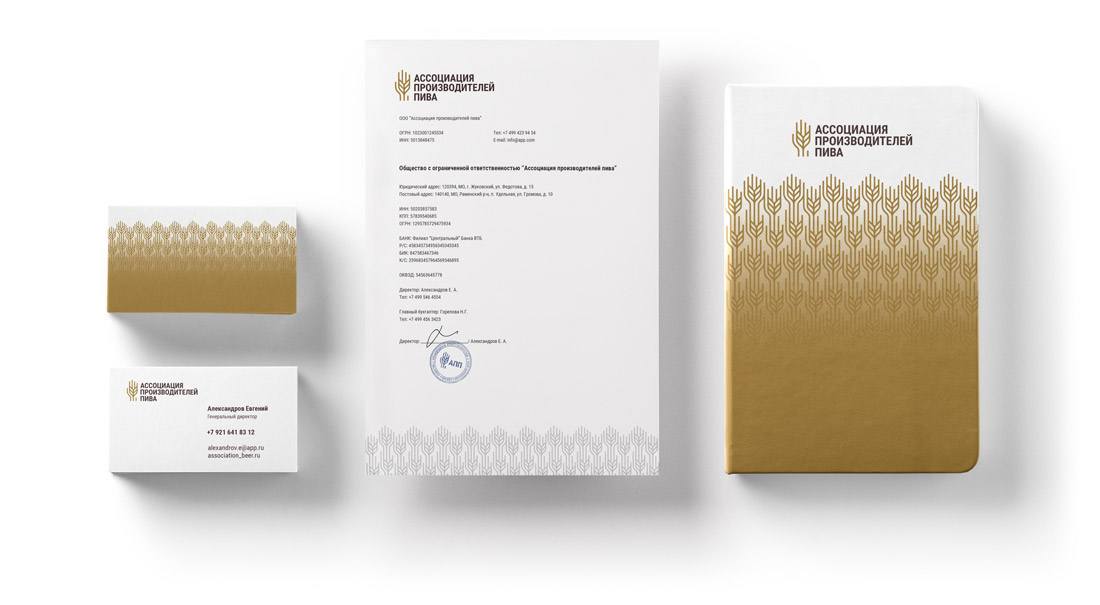 Andrey Gubka, Chairman of the Beer Manufacturers Association
The brewing companies AB InBev Efes, Baltika and HEINEKEN decided to continue working together to protect the interests of the brewing industry within the framework of a new industry association, the Beer Manufacturers' Association. The mission of the Association is to ensure favorable conditions for the development of the brewing industry in Russia, to protect the interests of beer producers and to ensure stable operations of the industry. We are pleased that our partners were able to embody our mission and principles in such an interesting visual solution.

Lisa Osokina, creative director of the branding agency OSOKA
This was one of the most dynamic projects in the history of our agency. But we are, as always, on the side of business, especially in difficult times, so we took on the project and are very happy with the result. The theme was very inspiring for our designers: we managed to come up with some great options, one of which was to the client's taste.